You know the old saying…so what have you done lately?
Well……….
Here are a few of the Products / Designs, Nelson Design Services has recently Designed, Developed and/or Manufactured for our Customers.
---
Programmable Logic Controller, PLC System Engineering, Design and Manufacturing
Nelson Design Services Inc., Engineered, Designed, Manufactured, and Installed, this custom High Speed Electrical Control System used for Automated Battery Cell Manufacturing and the Development of High Capacity Battery's Cells for the New Electric Cars industry.  NDS Designed and Built the front Master Controller Board as well as Designed a Programmable Logic Controller System to run the full manufacturing processes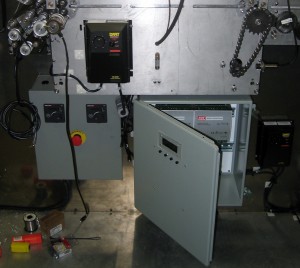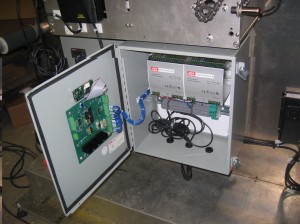 Programmable logic controller, PLC System Engineering, Design and Manufacturing 
Our Electronic PLC Control System with a custom NDS Control and Display Board is used for the process of Feeding, Measuring, Cutting, and Laminating multiple materials Precisely and at a High Rate of Speed.
---
 New Product Development and Circuit Board Design
Nelson Design Services Inc. Designed and Manufactured the Electronic Circuit Boards for one of the Newest products in the world.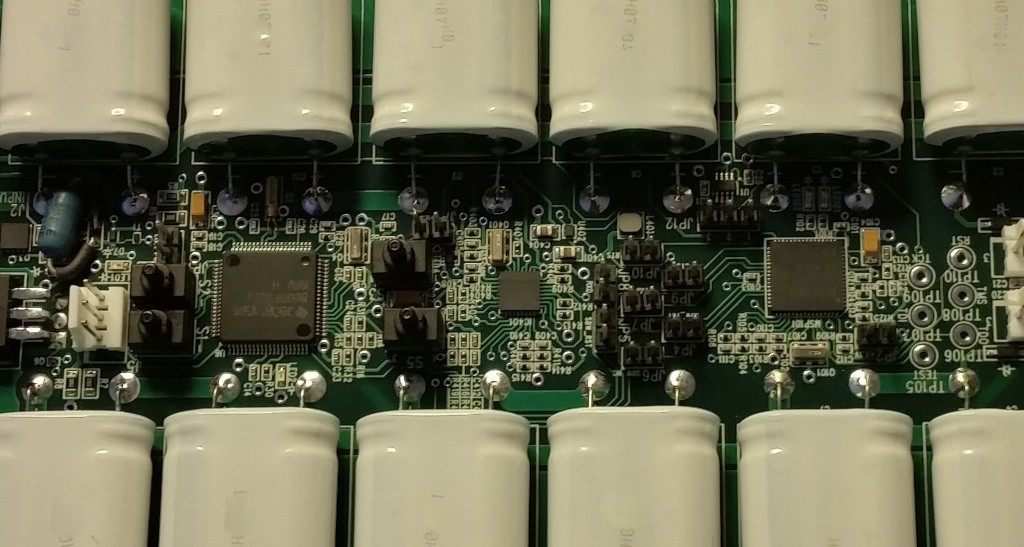 This Design provides wearable renewable electricity for combat soldiers or disaster-relief workers operating in remote locations.
---
Power Monitoring and Circuit Protection System
A large Electronic Manufacturers Aerospace and Marine Electronics Division, who specializes in providing electronic monitoring, control, & circuit protection systems for the Aerospace and Marine Industries, called on Nelson Design Services when they wanted to outsource the design of their latest Power Monitoring and Circuit Protection System to an expert in the field of Printed Circuit Design and Electro-Mechanical Packaging.

Nelson Design Services worked closely with their Electrical and Mechanical Engineers, resulting in NDS designing a set of 4 custom circuit boards to meet the Form Fit and Function of their mechanical enclosure, as well as the electronics and power requirements.
---
Auto and Truck Monitoring and Tracking Systems
For over 15 years Nelson Design Services has been the source for Design thru Manufacturing services to this Atlanta based Electronic Systems Company with a variety of design applications in the area of Auto and Truck Monitoring and Tracking Systems, Fire and Alarm Tracking Systems, as well as Industrial Control Systems.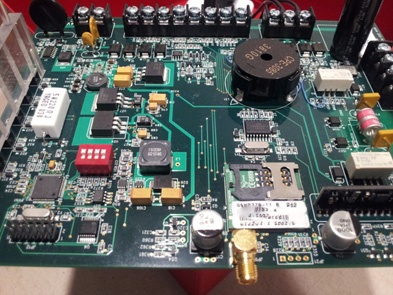 This company's products have been adopted for use in the Advanced Metering Infrastructure (AMI), a critical and fundamental enabler of the smart grid.
---
Oxygen Analyzers and Gas Monitor Systems
Nelson Design Services has worked closely with this customer on several projects over the last 12 years, they are one of the leaders in the design and manufacturing of Oxygen Analyzers and Gas Monitors that measure and control levels of oxygen and other gasses used in the area of safety for the Environmental, Semiconductor and Gas Industries.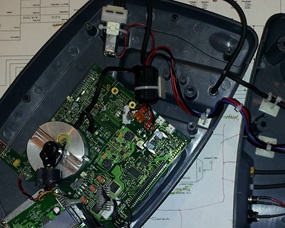 On this project Nelson Design Services provided our customer with very quick to market Printed Circuit Design, Fabrication and Full Turn-Key Assembly Services for the Systems Main Processer Detection Circuit Board and Power Distribution Board, as well as supplying Schematic Diagrams and Complete Documentation.
---
Functional Test Fixture and Programmer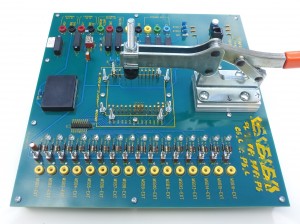 After  designing a Hybrid Module for our customer we then designed this Hybrid Module Bench Level Test Fixture and Programmer with multiple applications for input sources and functions
---
Production Run Printed Circuit Boards, Ready for Testing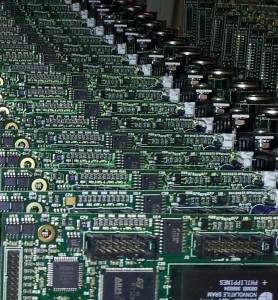 Nelson Design Services provides experienced Engineering and Design Services, Along with  full Manufacturing Services.
NDS Fabricates and Assembles your Proto Type Boards and your complete Production Boards.
NDS provides full Functional Testing of your  P. C. Boards and or Product before leaving the Manufacturing Facility.